SOLD BY ROBERTO GONZALEZ ®
                          Your Hagerstown Multi–Family Specialist
I'm 100% focused and dedicated on selling Multi-Family Properties.
---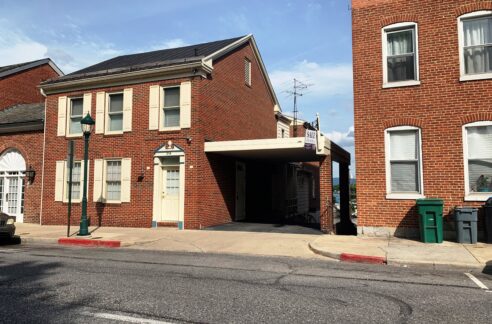 314 Potomac St – Hagerstown Office Building listed by… More Details
---
SOLD BY ROBERTO GONZALEZ ®
Sold By Roberto Gonzalez, When an investor is considering buying or selling multifamily Properties, it is essential that he find a multifamily expert for the area under consideration. Every neighborhood has unique cultural and economic characteristics setting it apart. As a full time Real Estate professional and accomplished Real Estate Investor in Hagerstown
I have the experience in sales that specialize in multi-family, residential and commercial properties with local experience in the acquisitions and dispositions of multi-tenant and single-tenant opportunities, property management, and strategic planning, by most standards I have an extensive knowledge and experience in the Hagerstown multifamily Market, Marketed and sold residential and commercial Real Estate and established affiliations with a variety of Investors throughout the United States, I am a customer driven Realtor dedicated to achieving results and providing exceptional service, has sold over 65 million dollars of Real Estate in both Commercial and Residential Real Estate.
As a Multifamily Specialist I seek to make my clients as well informed as possible on all aspects of the market. I works with principals and agents, buyers and sellers to find the best opportunity. My decade of experience buying, selling and managing properties serves my clients well. so if you are thinking about selling your multifamily property, call me, and be a part of the Sold by Roberto Gonzalez Club
I'm 100% focused and dedicated on selling Multi-Family Properties.